Accommodation
Hong Kong is renowned for an enormous range of hotels catering to every category of traveler, from the world's most luxurious hotels to backpacker hostels, and online discount options are far too numerous to enumerate.
For those who would like an economical option with a minimum of logistics planning, we have organized some group options either at the Hotel Ibis on Hong Kong island, or at the HKUST Visitor Centre on the campus itself where IWSLT will take place.  Please note that both options are first come first served, so please book early to avoid disappointment.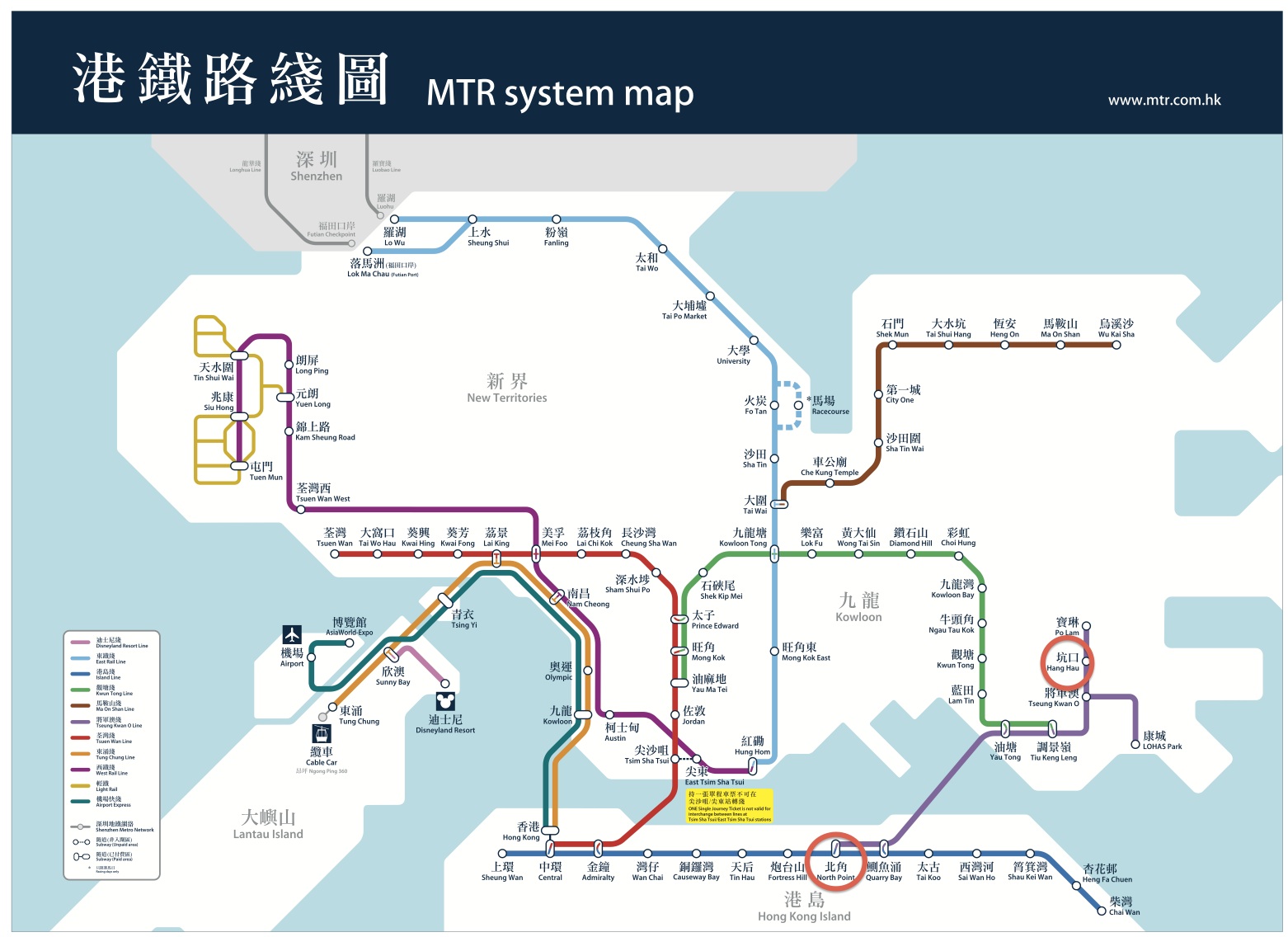 Hotel Ibis Hong Kong (North Point, HK island)
Convenient location to both the super-city life on HK island as well as the HKUST campus. The North Point district is not touristy, and still retains much of the "old Hong Kong" flavor. Yet Hotel Ibis is literally next to the MTR metro/subway station, only a few short stops away from the world famous Central, Wanchai, and Causeway Bay shopping and nightlife districts (even walkable for the adventurous).  At the same time, the MTR runs directly with a 20-minute ride (no transfers needed) from North Point to the Hang Hau station which then is only a 5-minute bus/minibus/taxi ride to the Clear Water Bay campus of HKUST.  Rooms at the Hotel Ibis are very small but clean and modern minimalist (in the European style).
"superior double bed room" — one double bed, spectacular views of Victoria Harbour and Kowloon
"superior twin room" — two separate small single beds, no view
Either type of room is HK$720 (roughly US$93 or EUR73) per room per night, including complimentary Daily Buffet breakfast.
Rooms must be booked on or before 19 Oct 2012 by emailing Hotel Ibis directly at This email address is being protected from spambots. You need JavaScript enabled to view it. .  You may also telephone Hotel Ibis at +852 2588-1111.  Please provide the group name (HKUST05122012) and be prepared to supply International Credit Card details (card number, expiry date and cardholder name).
HKUST UniLodge (Clear Water Bay, New Territories)
Convenient location on the IWSLT site at the beautiful campus of HKUST overlooking the resort-like beaches and idyllic islands of Clear Water Bay.  A 5-minute bus/minibus/taxi ride takes you to the Hang Hau MTR metro station, from which most of Hong Kong is nicely accessible.  Rooms are simple and clean, and somewhat more spacious than Hotel Ibis.
"

single room" — HK$550 (roughly US$93 or EUR56) per room per night

  (full)
"twin room" — HK$700 (roughly US$71 or EUR72) per room per night
Either type of room includes complimentary continental breakfast at the University Centre Bistro. The common lounge provides complimentary coffee making facilities, ice cube machine, vending machine and microwave oven. There is also a laundry room adjacent with washers and dryers.
Important: please note that there is no front desk staffing after 10:30pm.  Guests who arrive after 10:30pm will need to call the Campus Services Office (Mr. Sam Leung) at +852 9269-6611 for instructions as to how to get the room keys.
Rooms must be booked on or before 19 Oct 2012 by emailing This email address is being protected from spambots. You need JavaScript enabled to view it. .  Please be prepared to supply International Credit Card details (card number, expiry date and cardholder name).